Cementitious Capillary Crystalline Waterproofing Additive
Brand JDHT
Product origin China
Delivery time 3-15 days
Model LV-5
Features
1. deep penetration.
Super deep penetration to enhance the strength of concrete and has long-term impermeability and resistance to strong water pressure.
2. Self-healing ability.
After interacting with water, it forms water-insoluble crystals, which fill the capillary channels and make the structure self-repairing.
3. Inhibition of erosion.
Inhibit alkali aggregate reaction, and prevent freeze-thaw cycle and chemical erosion.
4. Non-toxic and harmless.
5. Easy construction.
6. Cost reduction.
Cementitious Capillary Crystalline Waterproofing Additive
Cementitious Capillary Crystalline Waterproofing Additive
Crystalline waterproofing additive



LV-5 cementitious capillary waterproof mortar additive is developed from portland cement,
quartz sand and a variety of special active chemical components. After interacting with water,
the active chemical substances in crystallization waterproofing penetrate into the concrete
through the carrier, forming water-insoluble crystals, filling the capillary channels, thereby
enhancing the strength of the concrete to avoid concrete cracking and chemical corrosion,
and enhancing the service life of the structure.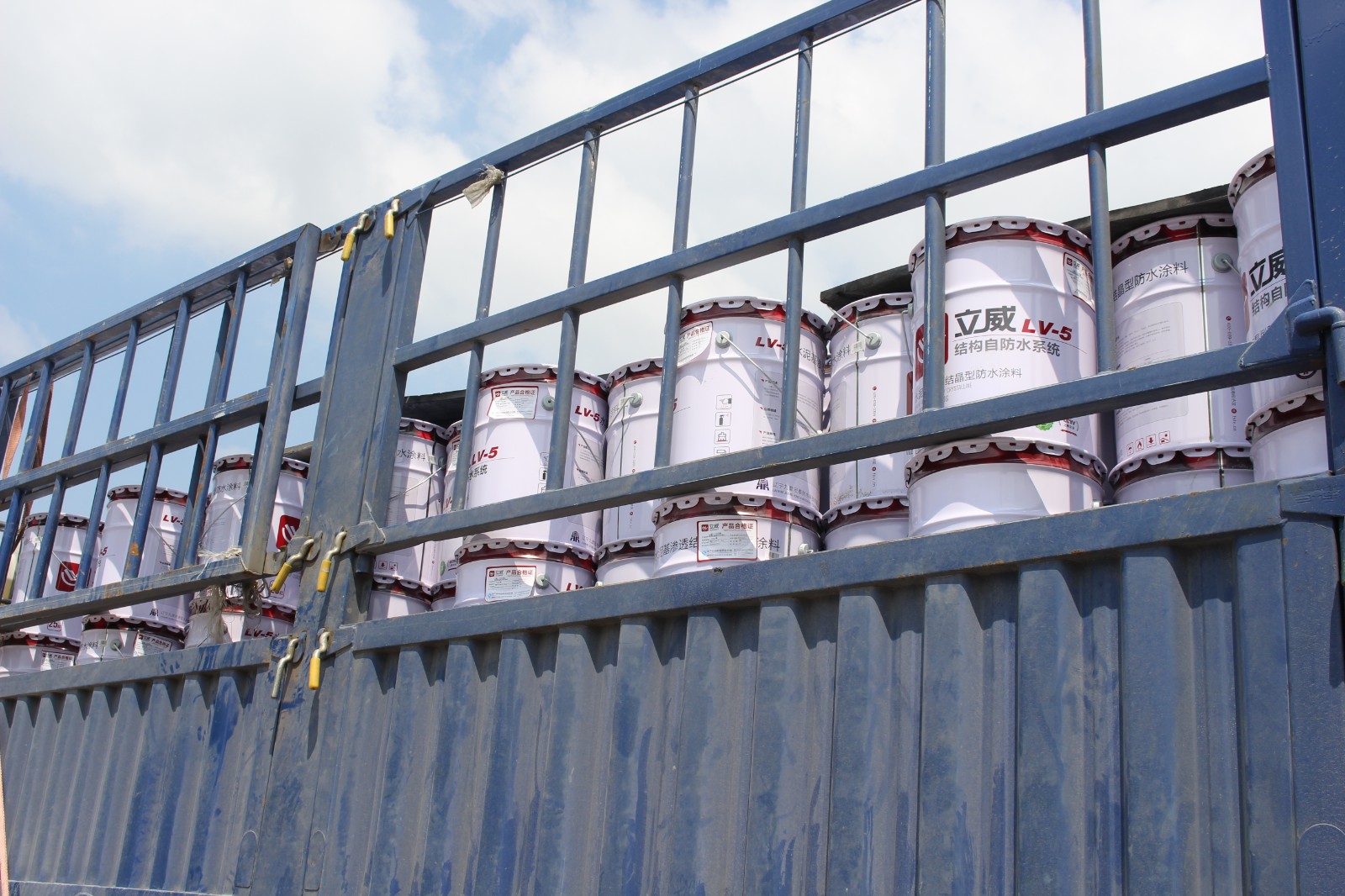 No.
Item
Specification
1
Appearance
Even, non-caking
2
Moisture content, %, ≤
1.5
3
Fineness, residue on sieve of 0.63mm
5
4
Application property
After mixture with water 20min
Coating smoothly
Crystalline waterproofing system main uses



- Widely used in cement mortar and the front and back surfaces of buildings.
- Housing construction: basement, bathroom, kitchen.
- Municipal project: subway, culvert.
- Water conservancy and hydropower: reservoirs, swimming pools, water storage buildings.
Crystalline concrete sealer appearance
- Grey powder