Butyl rubber sheet
Brand JDHT
Product origin China
Delivery time 3-15 days
Supply capacity Butyl rubber waterproof membrane 5 million ㎡
Features
1. Good durability;
2. Good dimension stability, Valeron strength film as overlay, especially suitable for tunnels;
3. Excellent adhesion to all substrate and surface layer, no seepage at all even if partially damaged;
4. Wide applicable temperature range, no slippage at 100℃, non-cracking at -40℃;
5. Raining season construction, wet substrates applicable, bondable in water, waterproof quality assured even working with water;
6. Low temperature construction, applicable at -20℃ without heating;
7. Low overall costs, achieve sound waterproof performance with single layer, lessen construction processes, protection layer not required, both cost and time saving
Butyl rubber sheet
Butyl rubber sheet(BG-W)
Butyl rubber sheet(BG-W) build-up



JDHT BG-W is made of butyl rubber as the main material, supplemented by a variety of additives, through mixing, refining,
calendering and other processes, using domestic advanced automatic production line processing made of synthetic polymer
waterproof membrane.
BG-W wall waterproof has outstanding aging resistance and ozone resistance. It can be exposed to sunlight and air for a long
time without aging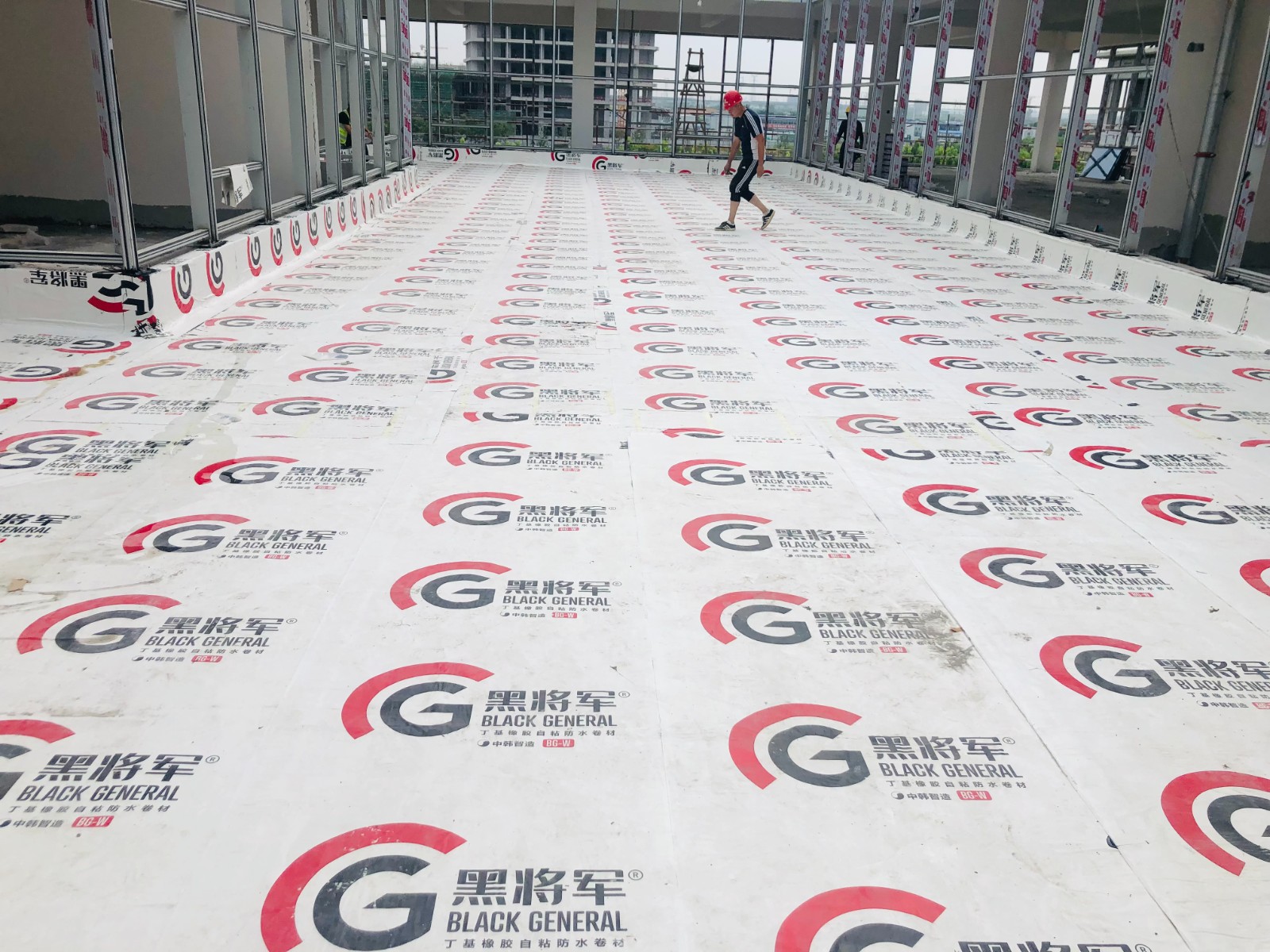 No.
Item
Specification
I
II
1
Tensile strength

Pulling strength, N/50mm, ≥
200
Elongation at break, %, ≥
150
2
Heat resistance
90℃
100℃
2h, no flowing and dripping, sliding ≤2mm
3
Flexibility at low temperature
-30℃
-40℃
No cracks
4
Channeling
0.6MPa, no channeling
5
Peeling strength between membranes, N/mm, ≥
Room temperature
2.0
0.8
-10℃ low temperature treatment
2.0
0.8
Thermal treatment
1.0
0.8
6
Peeling strength between membrane and Alu, N/mm, ≥
Room temperature
2.0
1.5
-10℃ low temperature treatment
1.0
Thermal treatment
1.0
Concrete roof waterproofing membrane main uses
- Metros and utility tunnels.
- Other available projects
Bathroom waterproofing membrane size
- 1.2mm(Thickness)* 1m(Width)* 20m(Length)
- 1.5mm*1m*20m
- OEM
- White, OEM
Our Factory & Warehouse




Our Certification