Butyl rubber non-solidification black waterproof paint
Brand JDHT
Product origin China
Delivery time 3-15 days
Supply capacity Butyl rubber waterproof membrane 5 million ㎡
Model BG-C
Features
1. Skin type waterproof system, prevent channeling by form micro-full-bonding with substrates, minimize the impact even if layer partially damaged, lower further maintenance cost
2. Low melt point, applicable when reach 120℃, improve construction efficiency;
3. Heat resistant, no flowing or sliding, held fast on vertical facades at 80℃;
4. Non-volatile solvent, low smoke and eco-friendly
5. Improve performance by form a waterproof system together with BG series butyl rubber membrane.
Download
Butyl rubber non-solidification black waterproof paint
Butyl rubber non-solidification black waterproof paint(BG-C)
Butyl rubber non-solidification waterproof outdoor paint(BG-C)




Description
JDHT BG-C butyl rubber non-curing asian waterproof paint consists of butyl rubber modified bitumen
and additives, features good adhesion and long term creepy.
BG-C waterproof rubber paint has self-healing ability to the damage during construction. It can be combined
with membrane, which may achieve the complementary advantages of coating and membrane, to make
waterproof system more reliable.
BG-C bitumen waterproofing paint is also applicable for joints sealing.
No.

Item
Specification
1
Flash point, ℃, ≥
180
2
Solid content, %,

≥

98
3
Bonding strength
Dry surface
100% cohesive failure

Wet surface
4
Extenbility, mm,

≥

30
5
Flexibility at low temperature, -25℃
No cracks
6
Heat resistance, 90℃
No flowing, slidin or driping
7
Self-healing

No leakage
8
Anti-channeling, 0.6MPa
No channeling
- Planted roofs for industrial and civil engineering.
- Airports, metros, sponge cities, water conservancy projects, utility tunnels and prefab buildings.
- Buildings maintenance, deformation joints, settlement joints and other gap filling joints waterproofing.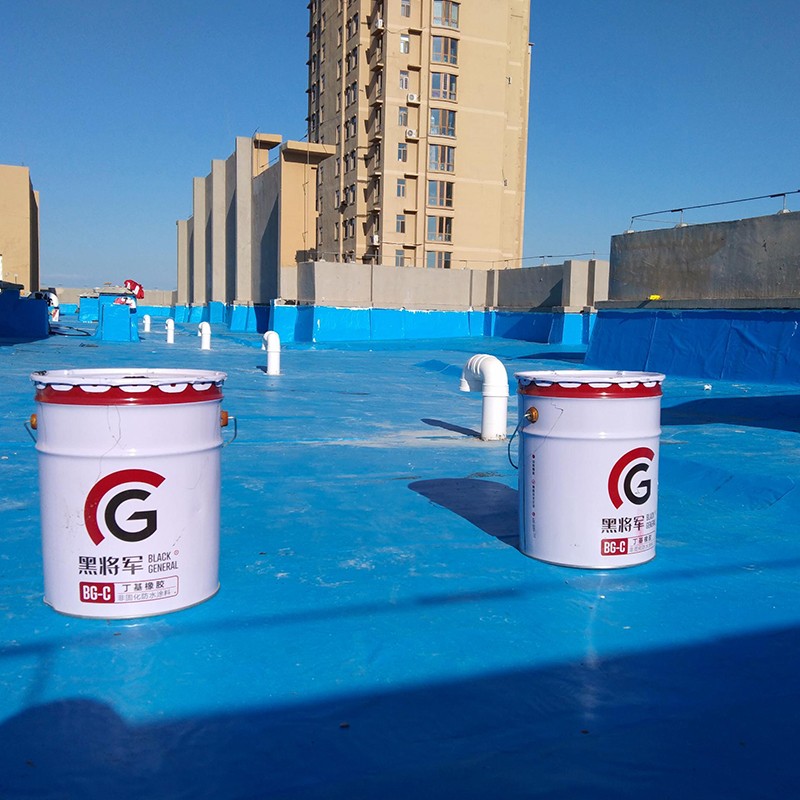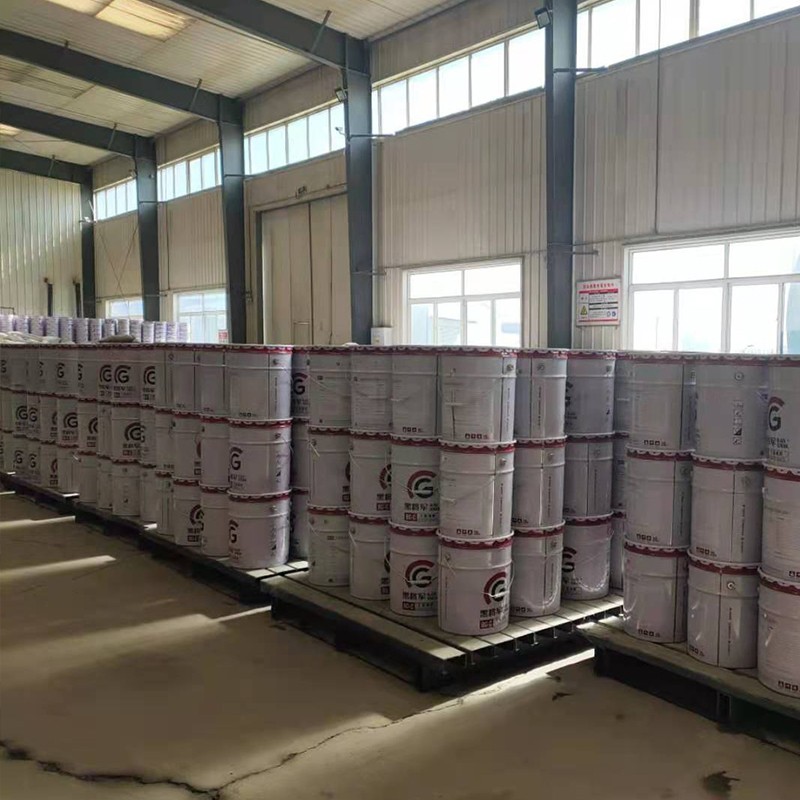 - Black