APP waterproofing membrane
Brand JDHT
Product origin China
Delivery time 3-15 days
Supply capacity Bitumen waterproof membrane 35 million ㎡
Features
1. Strong strength of extension and elongation;
2. Resistance to water pressure and root,;
3. Excellent dimensional stability;
4. Ageing resistance;
5. Resistance to chemical attack, nystatin, weather;
6. Excellent high temperature resistant performance, more suitable in hot areas;
7. Good construction property, hot melt bonding, application in any season.
Download
APP waterproofing membrane
APP waterproofing membrane
APP membrane sheet build-up



App sheet for waterproofing description
APP bitumen waterproofing membrane is a type of isolating waterproof membrane including polyester mat,
glass mat, PYG as base, APP or APAO, APO other modified butimen as layer.
App membrane sheet features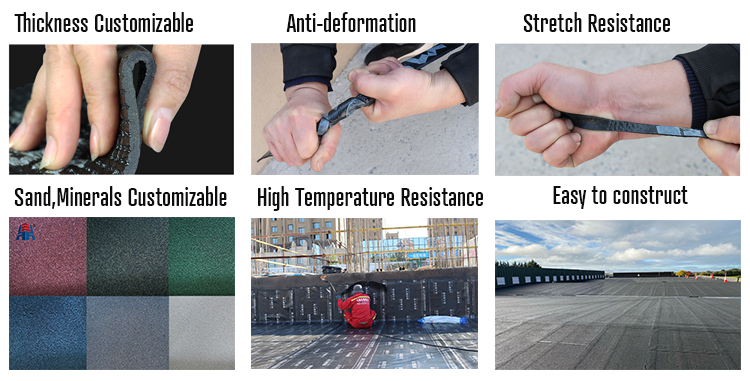 App membrane sheet technical data
No.
Item
Specification
I
II

PY
G
PY
G
PYG
1


Solvend content,

g/m2, ≥

3mm
2100
-
4mm
2900
-
5mm
3500

-
Experiment phenomenon
-

Non-gniable in base

-

Non-gniable in base

-
2

Heat resistane

℃
110

130

≤mm
2


Experiment phenomenon

No flowing, no dripping
3
Flexibility at the low temperature, ℃

-7

-15

4
Unpermeability, 30mi

0.3MPa

0.2MPa

0.3MPa
- Tunnel
- Bridges
- Wasteyard
- Car parks
- Other available projects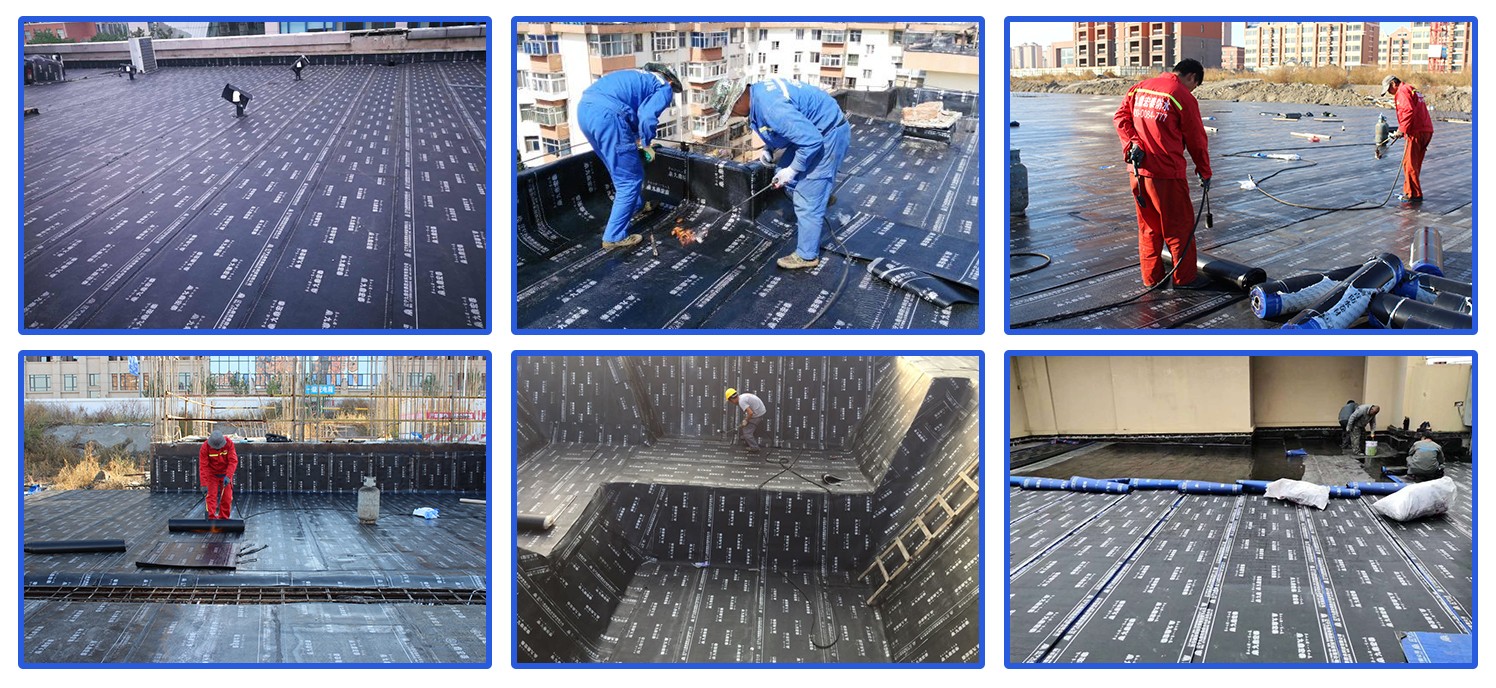 - 1.2mm(Thickness)* 1m(Width)* 10m(Length)

- 1.5mm*1m*10m
- 2.0mm*1m*10m
- OEM